Welcome to Bugey
Discover Bugey wines
Recognised as an AOC in 2009, Bugey wines cover a production area of some 500 hectares in the southern part of the Ain department, divided up into three areas: Cerdon, Montagnieu and Belley. These three terroirs boast two AOC appellations: Bugey AOC and Roussette du Bugey AOC, as well as two GIs: GI Marc du Bugey and GI Fine du Bugey.
The terroirs feature 9 wines belonging to these two appellations: Bugey AOC, Bugey Manicle AOC, Bugey Montagnieu AOC, Roussette du Bugey AOC, Roussette du Bugey Montagnieu AOC, Roussette du Bugey Virieu le Grand AOC, fully sparkling or semi-sparkling Bugey AOC, fully sparkling or semi-sparkling Bugey Cerdon AOC, Bugey or semi-sparkling Montagnieu AOC.
The varied range of main grape varieties offers a diverse selection of aromas to cater to all palates. These include Gamay, Pinot Noir and Mondeuse Noire for red and rosé wines, Poulsard and Gamay for Bugey Cerdon, Chardonnay for white wines and traditional methods, and Altesse for Roussette du Bugey.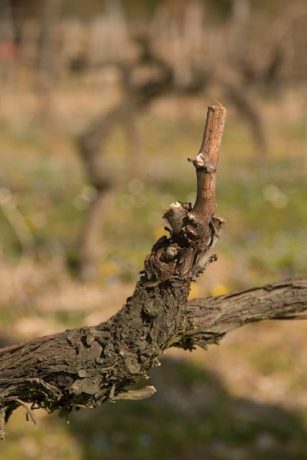 An enchanting region
Welcome to Bugey! Discover Bugey Wines, the Bugey AOC appellation, the Bugey terroir and its passionate winegrowers who will invite you into their wineries to explore the art of wine tasting. During your visit, listen to their stories and learn all about their daily work.
Bugey's rich viticultural heritage makes it an ideal wine-tourism destination, where you will meet people who know how to craft the very finest wines. Enjoy the surprising flavours of Bugey wines and treat yourself to a sensory experience like no other!
An enchanting region with a rich past and an exceptional built heritage including castles, ovens, wash-houses, stone slate roofs, small barns on vineyard slopes, chapels, and more. With its hamlets and verdant valleys set among lakes and mountains including the Grand Colombier, the highest point of Bugey at 1,504 m, the Bugey region offers a complete change of scenery and a wellness stopover in the heart of unspoilt nature.
A wealth of flavours
With their vast array of flavours, Bugey wines pay homage to an authentic way of life that embraces good food, togetherness, festivities, warmth, and friendship. They are not just a drink, but a catalyst for conviviality, synonymous with culture, exchange and transmission.
The diversity of Bugey wines promises unforgettable tasting experiences! They come in an exceptional range of aromas and flavours that can be enjoyed at different times and with different dishes, always with elegance and generosity.
Recognised by most specialists as a collection of "astonishing" wines,
Bugey wines have the power to captivate all types of consumers, from those seeking
a simple moment of enjoyment with a high-quality product, to discerning enthusiasts who know
that behind their choice lies a gem that will delight even the most refined palates.